Release of AMIPLEXUS Version 3: the innovation data intelligence tool
AMIPLEXUS is a tool for project coordinators, group leaders, technology scouts, advisers, and coaches who want to:
Be more successful in Horizon 2020
Find the best partners for innovation
Follow the latest technology trends
Benchmark your performance

AMIPLEXUS version 3 has been released as part of our commitment to continuously provide better and more efficient user experience. The new platform is more user friendly and intuitive; in addition to the previously available semantic based text search and network visualisation showing collaborations and ecosystems of organisations.
The new features in the versions 3 include:
Faster Loading
Faster Searches
More user friendly and intuitive user interface
Data analysis of funding data through interactive and downloadable graphs
These graphs allow the user to visualize the funding trends for various technological areas as by way of analytical visualization in terms of interactive and downloadable graphs for the number of projects, type of funding schemes, and funding cost corresponding to the search criteria. The graphs also allow the comparison of the participation potential of different organizations in H2020 and FP7 programmes.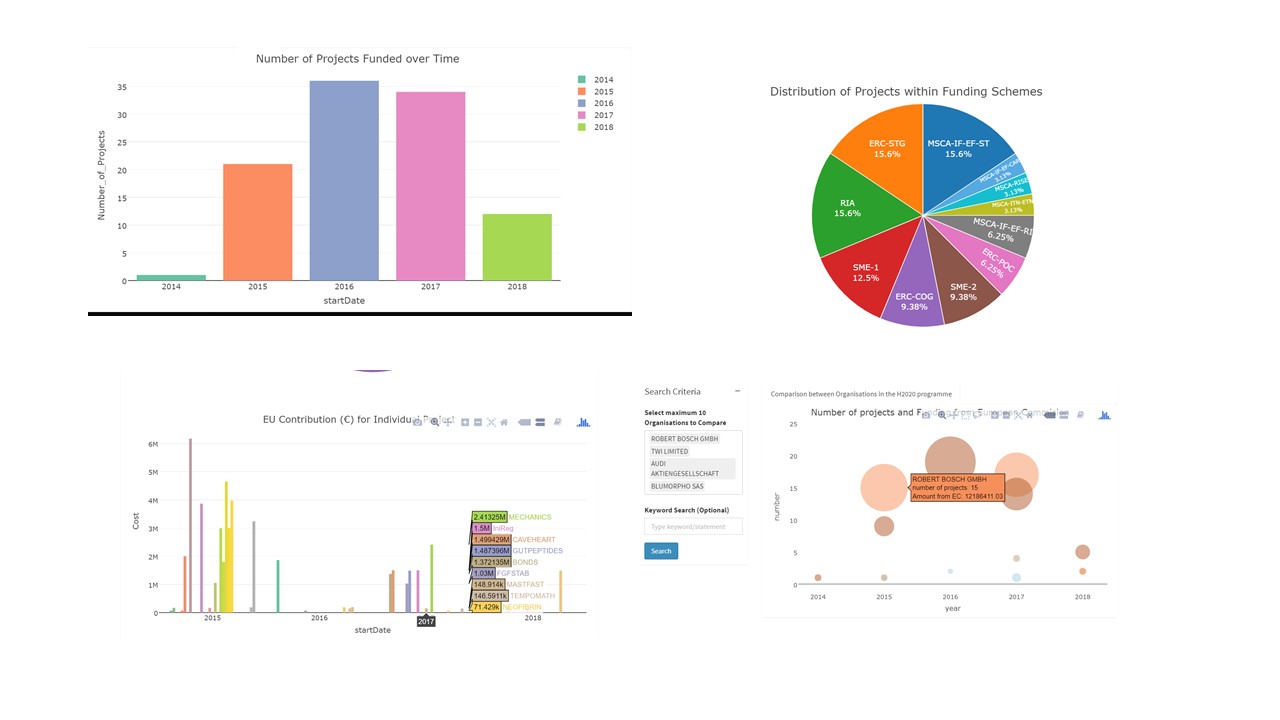 Geolocation of relevant organizations through interactive and downloadable maps
When searching using different criteria, the interactive maps display the geographical locations of the related organisations on an interactive map for the H2020, FP7, Eureka and Eurostars programmes.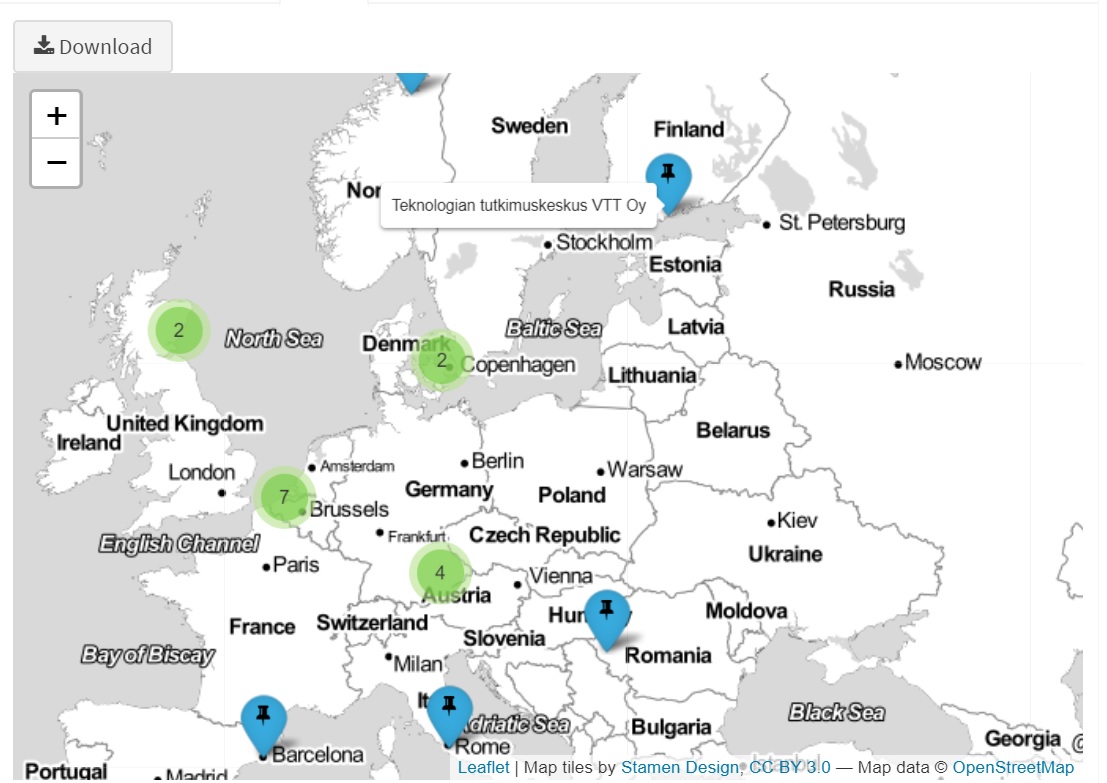 Data filtering through interactive and downloadable data tables
The data tables are interactive and downloadable and contain pertinent information about organisations in H2020, FP7, Eurostar and Eureka programmes that are related to the search criteria. The user can further search and filter within the tables to obtain a specific set of  relevant information.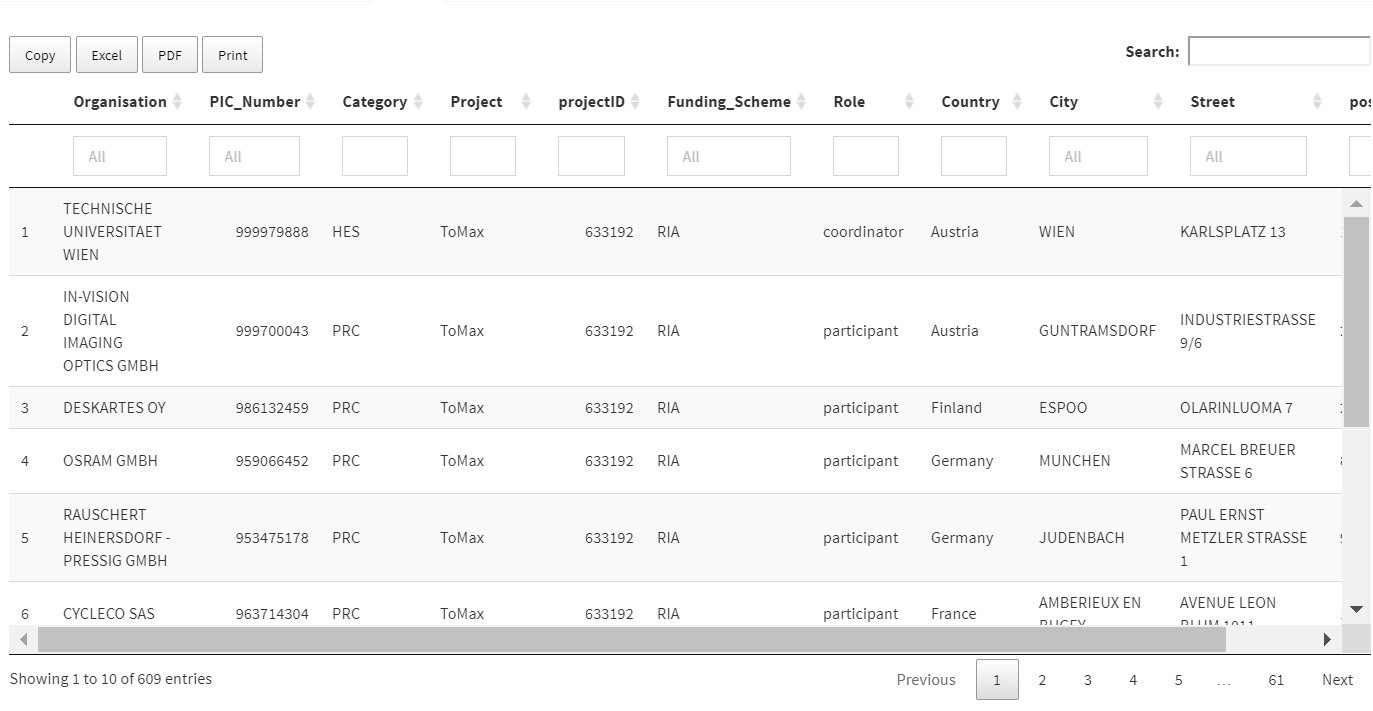 To gain a competitive edge, the rapid processing of available data and timely extraction of insightful information, contact us for a free 15-min presentation to discover the value for your innovation-based decisions!