The world of "Photonics for Medical devices"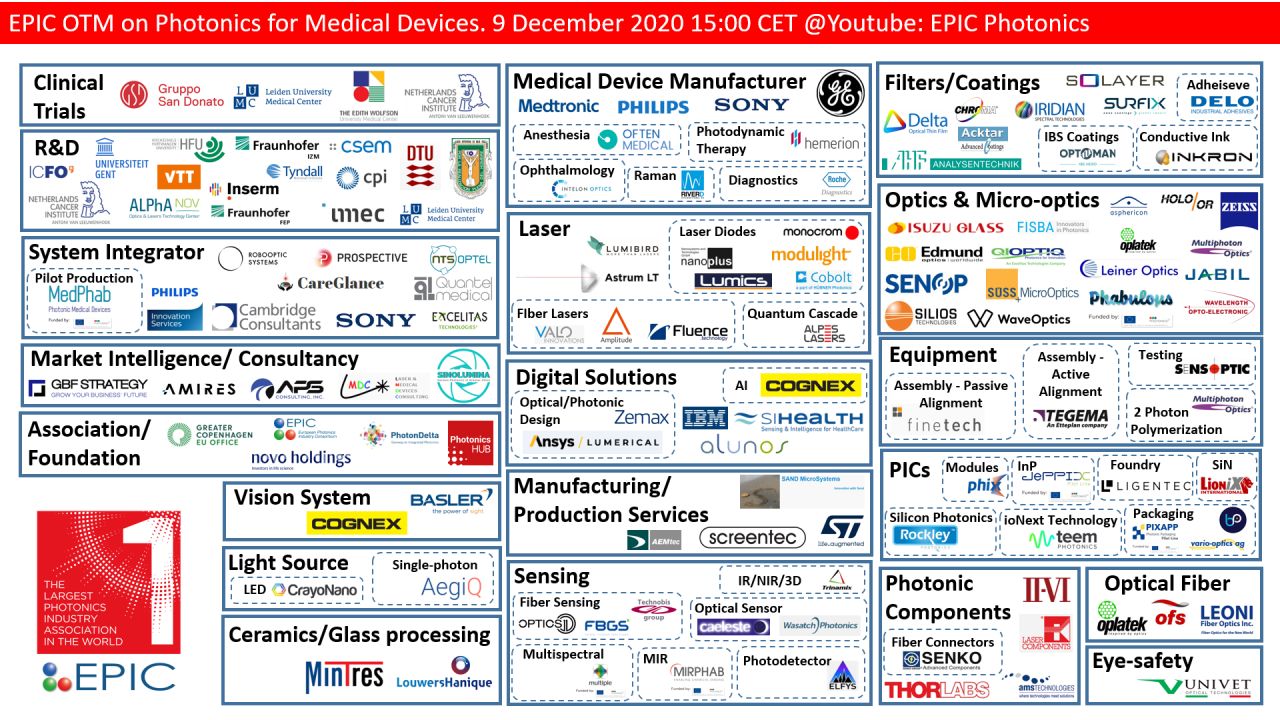 Last Wednesday December8, 2020 the Webinar on Photonics for Medical Devices organized by EPIC gathered more than 20 organisations, including companies, research organisations and clinical institutions, which talk and discussed about opportunities in medical devices utilizing photonics. Within those companies, AMIRES was represented by our Health-Life Sciences project manager, Mariana Pacheco Blanco. Moreover, MedPhab pilot line was also presented, in which Mariana acts as project manager.
We, at AMIRES are very glad to be part of such an essential and powerful value chain impacting European business and healthcare products, improving lives!
You can see this event HERE